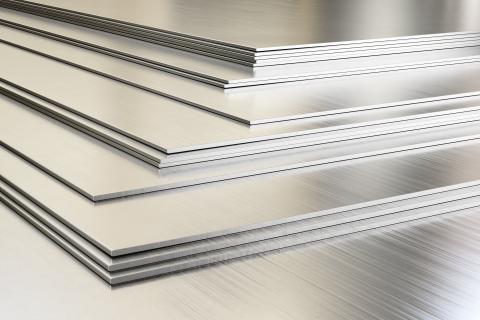 United Performance Metals is recognized as the premier sheet and coil solutions provider to fabricators and stampers worldwide in a wide variety of industries including aerospace, medical, defense, power generation, automotive, industrial, consumer electronics and many others. We supply 28 grades of flat products in titanium, stainless steel, nickel alloys and cobalt alloys. Our mill relationships combined with our GAINS inventory management software assures you will have the inventory and flexibility you're looking for. UPM offers value added services such as cut-to-length, slitting, edging, shearing, laser and waterjet cutting and a variety of custom packaging options to protect your order. Our products are purchased from the highest quality mills in the world and are fully certified and DFARS compliant. UPM holds many customer quality approvals including GE Aircraft Engine (GT 193), General Electric Power, Honeywell, Unison, Boeing, Rolls Royce, Pratt & Whitney (LCS-Appendix 36 and SQAR), Bloom Energy, Siemens, Eaton, LISI Aerospace, Toshiba ASL, SpaceX, Northrop Grumman, McDonnell Douglas, Lockheed Martin, GKN Aerospace, Leonardo, Zimmer/Biomet, NuVasive Spine, ACUMED, and Globus Medical. Whether you're looking immediate shipment, Kanban deliveries, or long-term contracts UPM has the solutions for you!
New Product Line - Precision Rolled Stainless Steel Strip
United Performance metals now offers precision rolled thin gauge stainless steel strip from our new precision rolling mill in Portland, CT.  Material can be rolled to .0008 (+/-.00004) and widths from ¼" to 12.6" wide. We custom re-roll nine stainless grades with multiple tempers and surface finishes. Learn more about UPM's precision rolled material solutions!