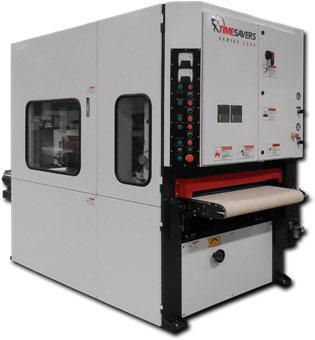 Burrs can often result from the blanking process.  Whether the burr occurred after a mechanical or a thermal process, the parts you need may necessitate burr-free materials. Deburring refers to the process of smoothing the rough edges of a cut metal part. 
---
UPM Finishing Options
United Performance Metals offers finishing options to its laser customers by incorporating a Timesaver® high-production deburring machine.  For those customers who would like to include finishing options, parts can be laser cut and then transferred to the Timesaver®.  This machine further removes small burrs and imperfections.  The end result is a high quality, finished part that will move quickly through the next stage of its production.
Conformance to Your Requirements
Our Timesaver® uniformly deburrs and finished the edges of laser cut machined parts in one pass.  Experience slag removal and deburring with smooth, consistent edge break.