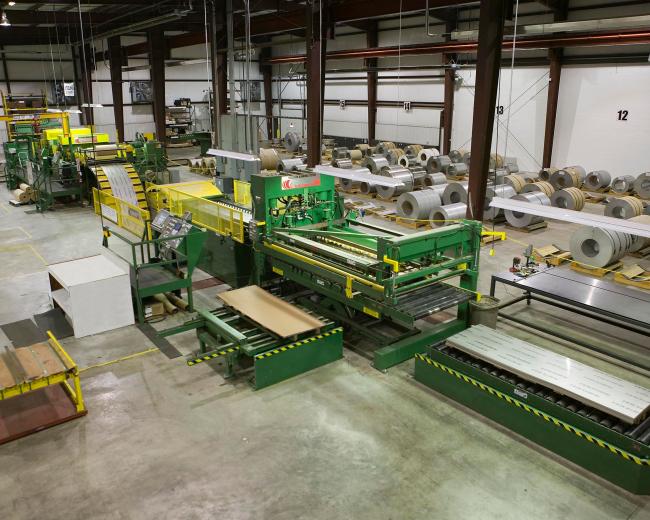 A Cut-To-Length line is a popular method of creating flat, rectangular blanks from larger metal coils.  Also known as a CTL or a Blanking Line, our machine will uncoil the larger material or master coil, straighten or flatten it, and then cut it to the required length as it moves through the line, and ultimately stack it into a bundle.
---
Achieve Flatness and Clean Cuts on the CTL
Steel does not come off of a larger coil in a flat form.  It needs to be stretched into flatness while on the CTL.  Our machine uses roller leveling technology to stretch and compress the material.  This method increases flatness tolerance and material stability.  The ultimate use of the cut material may warrant precision cutting accuracy that meets your exact specifications.
Our CTL Performance is Second to None.
At United Performance Metals, our 6-HI leveler was specifically designed for surface-crtitical applications, and the gripper feed system delivers more accurate feeds and precise cuts. We also have the ability to custom line mark sheets to MILS, AMS and ASTM standards.  When needed, our operators will insure paper or vinyl protection is inserted with your order.