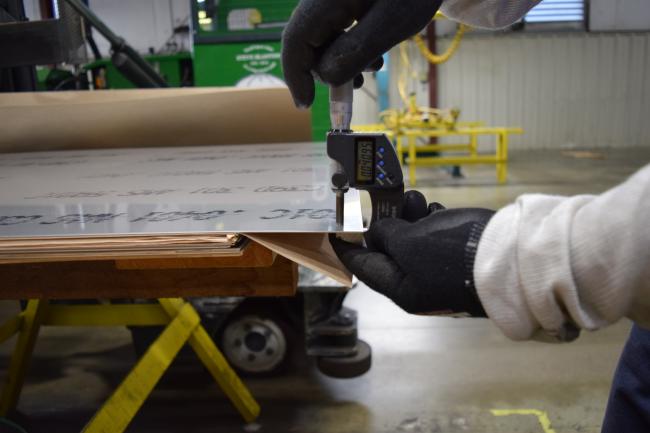 Laser gauge measurement allows the machine operator to measure specific parameters of coil, sheet or strip and provide detailed material thickness reports.  This can be a valuable means to assess critical component measurements of processed material in order to reduce scrap and to ensure the correct material gauge.  
---
Flatness, Width and Thickness Measurements
At United Performance Metals, we utilize discrete laser line sensors and lateral micrometers to ensure our metal meets the customers' exact specifications.  Laser line sensors make non-contact thickness measurements with discrete measuring points.  A micrometer enlists a calibrated screw to ensure the precise gauge measurement of materials that have been cut.