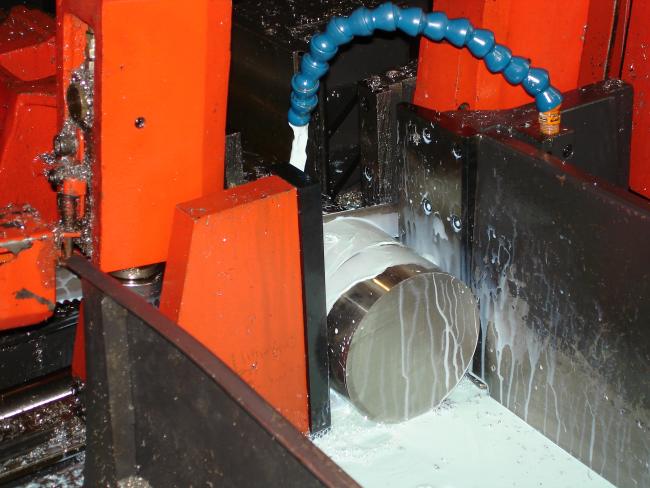 For applications involving nickel, titanium, cobalt, aluminum, alloy steel and stainless steel, the use of metal cutting band saws and cold saws are an excellent choice.  These saws are considered less abrasive than other methods, and are capable of cutting solid blocks and panels accurately for clean cuts along the entire material length.  These precision saws produce square cuts with tight tolerance.
---
UPM Sawing Capability
At United Performance Metals, we have a large inventory of  band saws, cold saws, and plate saws to provide the flexibility to tackle almost any cutting requirement, regardless of size.
Over 29 bar saws (in house)
9 Plate saws (in house)
Cutting tolerances available as low as +/-.030 
Cutting equipment able to process up to 36" diameter
Plate saws can cut material 72" wide by 144" long and 6" thick
Capacity to cut large quantity long-term contracts
Long products can be miter cut at one or both ends
Tolle cutting capacity available, please ask for details