Ti-6AL-4V Grade 5 Titanium in sheet, bar, and plate - AMS 4911, 4928, 4967, 6931
We are a worldwide supplier of Grade 5 Titanium - It is one of the most popular alloys in the titanium industry and accounts for almost half of the titanium used in the world today.  Commonly referred to as Ti-6AL-4V (or Ti 6-4), this designation refers to its chemical composition of almost 90% titanium, 6% aluminum, 4% vanadium, 0.25% (max) iron  and 0.2% (max) oxygen.  It features excellent strength, low modulus of elasticity, high corrosion resistance, good weldability and it is heat treatable.  The addition of aluminum and vanadium increases the hardness of the material in the alloy matrix, improving its physical and mechanical properties.
If you would like to purchase Ti-6AL-4V in round bar stock, plate, sheet, or coil, please call us for a quote on your next material requirement at 1-888-282-3292.
---
Ti-6AL-4V Inventory Size Ranges
Not finding what you are looking for? Connect with our sourcing group at sourcing@upmet.com
---
Characteristics of Ti-6AL-4V
The most common market for 6AL-4V is aerospace.  Lightweight grade 5 titanium is well suited for applications such as compressor blades, discs, and rings for jet engines; airframe components; pressure vessels; rocket engine cases; helicopter rotor hubs and critical forgings requiring high strength-to-weight ratios.  Ti-6AL-4V titanium round bar stock is also age hardenable by heat treatment to achieve even higher strengths.  This biocompatible material is also well suited for medical implants. Its mechanical and physical properties allow good capacity for titanium to join with bones and other tissue.
Working with Ti-6AL-4V
Tooling should consist of tungsten carbide designations C1-C4 or cobalt type high speed tools. Generally, machining characteristics are similar to those of austenitic stainless steels. Ti 6AL-4v Grade 5 Titanium bar stock can be machined using slow speeds, high feed rates, rigid tooling, and flooding the workpiece with non-chlorinated cutting fluid.
---
Standard Inventory Specifications
Ti-6AL-4V Titanium Sheet, Coil and Plate:
AMS 4911
AMS-T-9046 A
UNS R56400
ASTM F 1472 (surgical implants)
ASTM B 265 GR 5
MIL-T-9046
Ti-6AL-4V Round Bar:
AMS 4928
AMS 4967
AMS 4965 
AMS 6931 
ASTM B 348 GR5
ASM/MIL-81200
MIL-T-9047
---
Other industry standards we comply with:
PWA LCS
GE Aircraft Engine (GT193)
GE Aviation S-SPEC-35 AeDMS S-400
Line marked >.500 inch diameter
Predominantly produced by double vacuum melt, hot rolled, annealed, then centerless ground or rough turned.
DFARS Compliant
---
Common Trade Names
Grade 5 Titanium
Ti-6al-4v
6AL-4V Titanium
---
Common Applications of Ti-6AL-4V
Aerospace
Base plates
Fasteners
Chemical processing
Medical implants
Chemical Composition
Chemical Properties of 6AL-4V Grade 5 Titanium

| | Element | Percent by Weight |
| --- | --- | --- |
| Ti | Titanium | 90.00% |
| Al | Aluminum | 6% |
| V | Vanadium | 4.00% |
| C | Carbon | < 0.10% |
| O | Oxygen | < 0.20% |
| N | Nitrogen | < 0.05% |
| H | Hydrogen | < 0.0125% |
| Fe | Iron | < 0.3% |
Back to product info
Physical Properties of Ti-6AL-4V
|   |   |
| --- | --- |
| Density | 0.16lbs./in³ |
| Specific Heat | 0.135 (Btu/lb./ °F (32-212) |
| Electrical Resistivity | 171 (Microhm-cm at 68°F) |
| Melting Point | 3200°F |
| Thermal Conductivity | 3.9 |
| Modulus of Elasticity Tension | 16.5 |
| Beta Transus | 1830 (°F +/- 25) |
Ti-6AL-4V is a non-magnetic, two-phase alloy, containing both alpha and beta phase crystalline structures. This high strength grade can be used at cryogenic temperatures to about 800˚F (427˚C).Ti-6al-4v bar to AMS 4928 requires 120,000 psi minimum yield strength at room temperature. Grade 5 Titanium can be used in the annealed condition or in the solution treated and aged condition. Ti 6al-4v Grade 5 Titanium bar bar stock has outstanding corrosion resistance to most media including nitric acid in all concentrations to boiling point, in seawater, and to alkalis in all concentrations to boiling point. Stress corrosion cracking may occur if chlorine salts are present on stressed parts subsequently subjected to high temperatures. Ti 6al-4v Grade 5 Titanium has acceptable oxidation resistance up to 1000°F (538˚C).
Back to product info
Mechanical Properties of Ti-6AL-4V
|   |   |
| --- | --- |
| Hardness Brinell | 334 |
| Hardness Rockwell C | 36 |
| Ultimate Tensile Strength | 131000 psi |
| Yield Strength | 120000 psi |
| Machinability Rating | 22% of B 112 |
| Typical stock removal rate | 30 surface ft./minute |
Hardness of stock is typically 300 BHN.  The strength and hardness of the mill-annealed product may be increased by approximately 20% after an aging heat treatment.  After aging at 975 to 1025˚F (524-552˚C), Grade 5 Titanium bar yield strength is 150,000 psi and typical hardness is 360 BHN.  
Back to product info
Additional information about Ti-6AL-4V
Along with the rise of modern super alloys, the titanium metal industry was spurred along by the rapid development of the aerospace industry from the 1950's onward. Its properties made it lightweight yet strong, capable of withstanding conditions found in turbines, rocket thrusters and spacecraft components.
With the titanium manufacturing industry ramping up, a new titanium alloy known as Ti-6AL-4V became a major component of the J-57 engine used in ultra-high altitude reconnaissance aircraft. This turbojet engine replaced steel with the Ti-6-4 alloy in blades and disks, saving over 200 pounds of weight per engine.
Nearly half or more of all titanium produced in this decade went into production of the B-52 Stratofortress, which used 8 of the Ti-6AL-4V enhanced engines.
While aerospace and submarine applications dominated titanium demand for many years, other industries have found uses for this metal, in particular the most popular alloy Ti-6-4.
Common applications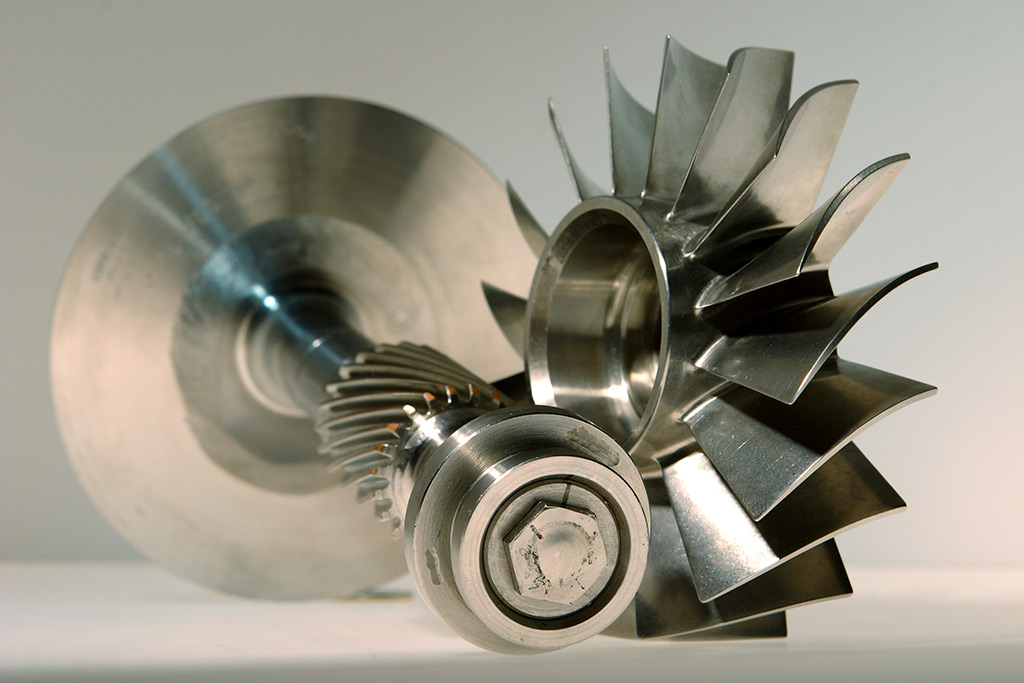 An extremely versatile material, this titanium alloy is used in many different forms, from bar and plate to sheet metal applications and coil.
Forged and heat treated titanium variants like Ti-6AL-4V are suitable for high temperatures and have excellent fatigue strength, low modulus, high corrosion resistance, and a superior strength to weight ratio thanks to the addition of vanadium and aluminum.
In the aerospace industry, this alloy is commonly used in fan blades, fan disks, front compressor blades and disks, front compressor cases and multistage disks, and airframe forgings in the annealed or heat treated condition.
Titanium, when exposed to oxygen, produces a thin layer of oxide film providing high resistance to corrosion. It is popular in chemical processing and marine environments, such as found in offshore oil and gas operations, where it resists pitting and crevice corrosion.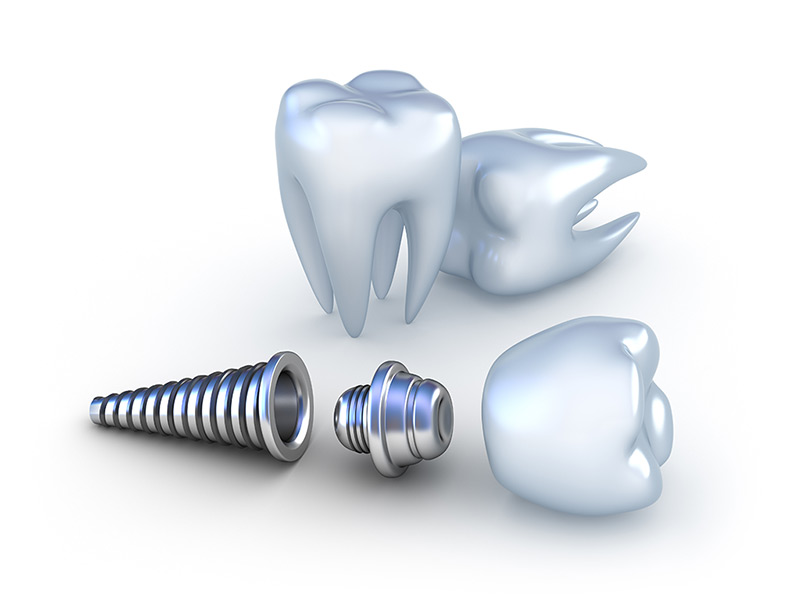 Medical and dental implants are another common use, where Ti-6AL-4V has been used in implants since mid-last century. It is hypoallergenic, nickel-free, and well tolerated by the body.
Manufacturing, demand and purchasing titanium
The supply of titanium comes from deposits around the world, in geopolitically stable regions, and is the 9th most abundant element in the earth's crust. This means commercial production for titanium mills is readily available to supply Titanium and its popular alloys like Ti-6-4. Extreme demand for this alloy is driven mainly by the aerospace industry in North America and Europe, with industrial applications behind it, and consumer and medical applications consuming a smaller market share.
The cost per pound (or cost per kilogram) of titanium is typically higher than other common metals, thanks to the cost of extraction and processing. Despite the increased material cost, titanium is often more cost effective when considering the reliability, engineering advantages, and life cycle of titanium parts and products.
Request a quote on our inventory of grade 5 titanium products such as our bar stock, plate, sheet, or coil.
Back to product info
United Performance Metals is Approved ISO 13485 : 2016.
 To learn more about the popularity of Ti-6AL-4V, read our white paper on the topic.
*The technical data provided is for information only and not for design purposes.  It is not warranted or guaranteed.