Alloy 718 Round Bar , Plate, Sheet and Coil - AMS 5596, 5662, N07718
---
Inconel® 718 is a precipitation-hardening nickel-chromium alloy containing significant amounts of iron, columbium, and molybdenum, along with lesser amounts of aluminum and titanium. 718 materials maintain high strength and good ductility up to 1300°F (704°C). This alloy has relatively good weldability, formability, and excellent cryogenic properties compared to other precipitation hardening nickel alloys. The sluggish precipitation hardening response of this alloy allows it to be readily welded without hardening or cracking. Alloy 718 is non-magnetic. It maintains good corrosion resistance and oxidation resistance and is used for parts requiring high resistance to creep and stress rupture up to 1300°F (704°C) and oxidation resistance up to 1800°F (982°C).
---
Standard Inventory Specifications
718 Plate, Sheet, and Coil:
AMS 5596
ASTM B 670
ASME SB 670
B50TF14
SAE AMS 5596
718 Round Bar:
AMS 5662
ASTM B 637
B50TF15
B50809D (Power Generation)
Other industry standards we comply with
UNS N07718
PWA-LCS
DFARS Compliant
RR SABRe Edition 2
GE-S400/1000
EN 2.4668
EN 10204
Common Trade Names
Haynes 718 (® Haynes International)
ATI 718 (™ Allegheny Technologies)
Inconel Alloy 718 (® Special Metals)
Inventory Size Range
Sheet : 0.016" - 0.165"
Bar : 0.250" - 10.000"
Plate : 0.1875" - 2.000"
Please contact us for more details. The technical data provided is for information only and not for design purposes. It is not warranted or guaranteed.
Alloy 718 Chemical Composition

Element
Percent By Weight
Inconel 718

C

Carbon
0.08 maximum

Mn

Manganese
0.35 maximum

P

Phosphorus
0.015 maximum

S

Sulfur
0.015 maximum

Si

Silicon
0.35 maximum

Cr

Chromium
17.00 - 21.00

Ni

Nickel
50.00 - 55.00

Mo

Molybdenum
2.80 - 3.30

Nb

Columbium
4.75 - 5.50

Ti

Titanium
0.65 - 1.15

Al

Aluminum
0.20 - 0.80

Co

Cobalt
1.00 maximum

B

Boron
0.006 maximum

Cu

Copper
0.30 maximum

Ta

Tantalum
0.05 maximum

Fe

Iron
Balance
Common Applications of 718
Jet engine
Gas turbine operations
Base plates
Rotor Bolts (Power Generation)
---
Alloy 718 Physical Properties
Density and Specific Gravity

| | Annealed Condition | Aged Condition |
| --- | --- | --- |
| Density | 0.296 lb./in3 (8.19 g/cm3) | 0.297 lb./in3 (8.22 g/cm3) |
| Specific Gravity | 8.19 | 8.22 |
Thermal Conductivity
Temperature Range
Coefficients
°C
°F
W/m·K
Btu/(hr/ft²/in/°F)
0-100
32-212
6.5
11.2
Electrical Resistivity at 68°F (20°C)
Annealed: 127 microhm-cm
Aged: 121 microhm-cm
Mechanical Properties and Yield Strength of Alloy 718
| Product | Yield Strength Max (0.2% Offset) | Ultimate Tensile Strength Max | Elongation (% in 2") |
| --- | --- | --- | --- |
| Sheet and Strip | 80,000 psi (550 MPa) | 14,000 (965 MPa) | 30 (min) |
| Plate | 105,000 psi (725 MPa) | 150,000 (1,035 MPa) | 30 (min) |
Solution Treated plus Precipitation Heat Treatment

| Yield Strength Min (0.2% Offset) | Ultimate Tensile Strength Min | Elongation (% in 2") |
| --- | --- | --- |
| 150,000 (1,035 MPa) | 180,000 (1,240 MPa) | 12 (min) |
Typical Short Time Tensile Properties as a Function of Temperature
Solution Treatment: 1800°F (982°C) 1 hour
Precipitation Treatment: 1325°F (718°C) 8 hours, Furnace Cool at 100°F (55°C) per hour to 1150°F (621°C) 8 hours
Inconel 718 machining often results in less tool life due to the work hardening and abrasion properties of the alloy. High cutting pressure and temperature also contributes towards work hardening, surface tearing, and deformation.
---
A brief history of Inconel 718
Inconel 718 (® Special Metals) is a modern superalloy, first patented on July 24th, 1962. The creation of this alloy was a direct offshoot of nearly a decade of research to create a Nickel Chromium Molybdenum Niobium (Ni-Cr-Mo) superalloy – Inconel 625. After World War II, the term "superalloy" was coined to describe alloys designed for turbines and superchargers that required high performance at extreme temperatures. The original inspiration for this work was a novel, high strength material used in steam lining for pipes carrying pressurized steam in power plants. Today, Inconel 718 is one of the most widely used alloys in the aerospace industry, heavily featured in engines, turbines, and heat exchangers.
How was Inconel 718 created?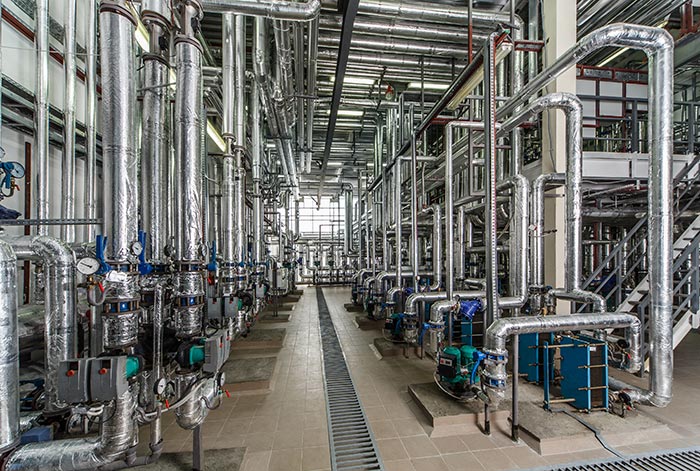 In the 1950s, there was an anticipated demand for a material for steam lines in power plants that could carry steam at supercritical pressures. Goals for product characteristics amounted to ease of weldability, workable into tubing, creep resistance, and non age-hardening material. From prior work with single alloys using commonly alloyed materials like titanium and chromium, researchers knew an advanced combination of elements would be needed to form an alloy matrix with the necessary properties.
The research that led to the creation and patenting of Inconel 718 stemmed from research to develop 625. The failure of samples after a simple age hardening test spurred the creation of 718 - a superalloy with high strength, good weldability, and the ability to be fabricated in a variety of shapes and forms.
What were the first applications of this superalloy?
Initial processing of Inconel 718 was difficult compared to today, with vacuum processing an early and unrefined technology. This lead to a product that was not nearly as uniform as modern production, but the unique properties of this alloy made it very desirable, as it could replace complex welded assemblies with castings, while remaining highly weldable.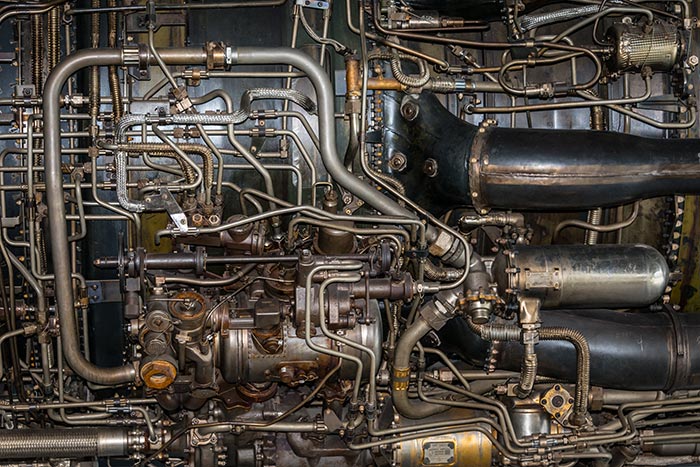 In 1963, the diffuser case for the Blackbird SR-71's J-58 engine was one of the very first applications of Inconel 718. It was capable of withstanding 1250 degrees F, making it ideal in jet engine applications like the advanced design of the SR-71.
How is Inconel 718 used today?
This grade of Inconel accounts for roughly half of the production of superalloys today, and is widely used in power industries due to its high stress resistance at temperatures found in gas turbines. It is so prevalent in these applications that around 30% of the weight of a typical engine comes from alloy 718. It is used in compressor blades and vanes, shafts, supports cases and more.
Almost half of the Inconel 718 produced today is used in aerospace applications like aircraft and rocket engines, for many essential components like blades and sheets. This super alloy excels at a range of temperatures while maintaining creep resistance, corrosion resistance, tensile strength, and yield strength that prevents stress fractures in common operating conditions. The strong toughness at low temperatures that makes it ideal for spacecraft also make it perfect for cryogenic applications, such as storage containers for liquid nitrogen held at -196 degrees F.
More information and your 718 supplier
United Performance Metals is a top global distributor of alloy 718 in round bar, plate and sheet formulations, and we have supplied many large (and smaller) names in the aerospace and power industries. Give us a call to find out what we can do for you.
---