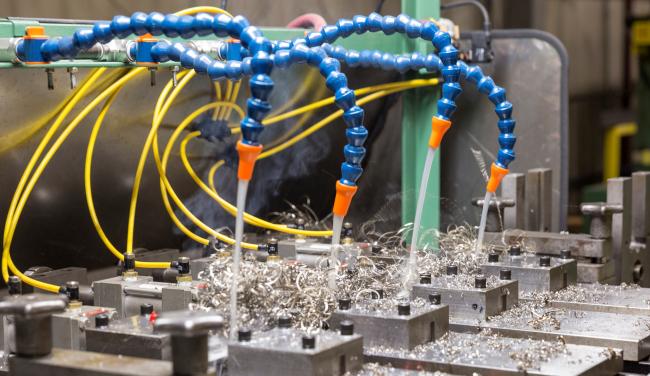 Does your job require a specific edge or edge conditioning? United Performance Metals has the solutions you need. 
---
Edging Benefits
In many cases, slit metal strips of steel will require edge conditioning before moving on to the next step of the production process.  The metal strips are rolled to smooth the edges and remove burs.  Utilizing proper edging lines can be an important step in this process, especially for industries such as aerospace, manufacturing, military and construction. 
UPM Edge Options
Our in-house edging capabilities include a #1 round, #5 partial, or full square skived edge.  Our edging equipment can also be customized to minimize camber for customers who require the tightest tolerances.  2R and 3R groove inserts are available as well as traverse wound coils based on your customers' requests. 
Traverse Wound Coils
United Performance Metals is now offering Traverse Winding solutions to its slit coil operations. UPM can offer its customers slit edge or edge conditioned coils with many times the linear strip footage as would be possible on conventional or "pancake wound" coils.  Call on our experienced team for more information. Email sales@upmet.com with your inquiry.