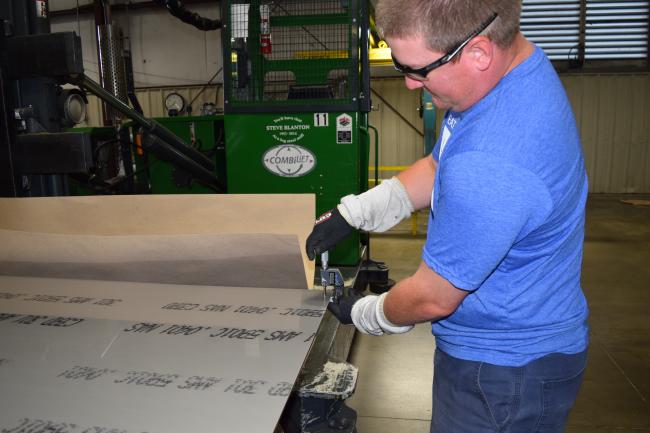 At United Performance Metals, our custom built line has two leveling heads to provide versatility in both light gauge and heavier gauge products.  Flat and even surfaces are ensured through our in-house leveling capabilities.  
---
The UPM Difference
Our skilled operators are experts at surface inspection, maintaining flatness, squareness and performing shape correction.  They are trained to inspect up to 120" plate and sheet flattens on calibrated Raytech flatness tables.
Our staff has received extensive training on micrometers and calipers to achieve our high standard of quality. We can custom line mark plates, bars and sheets to MILS, AMS and ASTM standards.  Our hand-held printer can custom line mark plates down to 1/2".  
We can also insert paper or vinyl protection if desired.
We can provide custom packaging as well from flat skids to box skids, export skids including air and ocean.  View our packaging options here.
Flatten for Accuracy with Arku EcoMaster
Consistent high-quality results
Specifically designed for flattening parts
Adequately prepares parts for subsequent processing