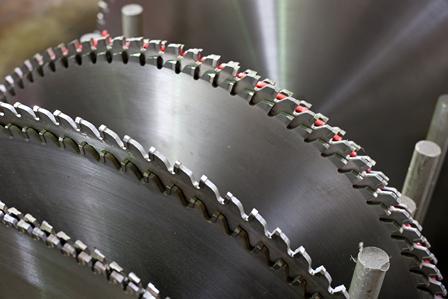 Cold saw cutting virtually eliminates the heat affected zones often incurred as part of the plasma cutting process and minimizes labor time and expense.  Our cutting process produces square and parallel edges at standard length and width tolerances, flattened and deburred.
---
Precision Carbide Tipped Cold Saw Cutting
A cold saw is a circular saw with a toothed saw blade.  The cold saw cutting process keeps the primary material cool.  The chips that are cut away from the metal absorb the heat, thus transferring it away from the material being cut as well as the cutting blade.  At United Performance Metals, we utilize superior grade, precision tungsten carbide tips specifically suited for your application. 
Minimize labor time and tooling expense
No plasma or heat affected zones
Square, parallel and machine ready    
Standard Length and Width Tolerances
3/16" - 1 3/4" +/- .060 - .000
2" and thicker +/- .125 - .000