We ship our sheet metal products in industry leading packaging designed to ensure your order reaches its destination safely. We offer multiple packaging options to meet your specific requirements.
Cradle Pallet - Code #7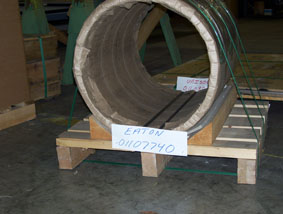 3-4x4 Runners, 4x4 Wedge cradle, 2x4 Side support
Cardboard wrapped outside diameter
5/8" Bands (4-36" Coil / 5-48" Coil)
Uses
Wide coils eye horizontal & local area deliveries (Warning--Coil is exposed during shipment)
Sizes
36" - Tare Wt. 50#
48" - Tare Wt. 80#
---
Crate Box Pallet - Code #6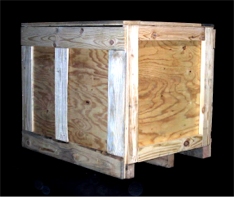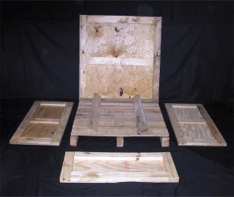 3 - 4'x4' Runners with 1'x6' Cross boards, 4' x 4' Wedge Cradle
1/2" Framed Plywood (top & sides are nailed together)
Uses
For shipping lighter gauge coils .040 and under, provides protection in transit.
Sizes
32"W x 32"L x 40"H - Tare Weight 180lbs
32"W x 32"L x 50"H - Tare Weight 215lbs
---
Standard Pallet - Code #5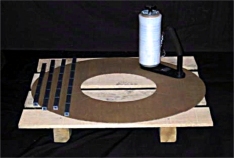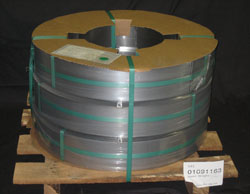 2 - 4'x4' Runners, 4 - 1'x6' Cross boards
Cardboard top/bottom
3/4" Plastic spacers & plastic wrap
5/8" Bands (1 on each side)
Sizes
32" x 32" - Tare Weight 40lbs
Special sizes available for larger coils