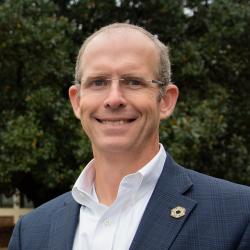 Following the announced retirement of Holman Head, President and COO, O'Neal Industries (ONI) has announced the promotions of Stephen Armstrong and Tom Kennard to Executive Vice Presidents, O'Neal Industries. In their new roles, Armstrong and Kennard will be involved in every aspect of ONI as members of the company's executive team.
In addition to their responsibilities at ONI, the presidents of O'Neal Industries' companies O'Neal Steel, O'Neal Manufacturing Services and Leeco Steel will report to Armstrong, and the presidents of TW Metals, United Performance Metals (UPM), and G&L Tube will report to Kennard.
Stephen Armstrong is a graduate of Auburn University with a degree in electrical engineering. He began his career at BellSouth where he spent 10 years in various operations, finance, marketing, strategic pricing, and management roles. While at BellSouth, he earned an MBA from the University of Alabama at Birmingham.
Armstrong joined O'Neal Steel in 2006 and worked in financial planning and marketing analysis, later becoming Vice President of Administration with responsibility for accounting, credit, information services, human resources, analytics, and strategic planning. In 2014, Armstrong was promoted to President and CEO of O'Neal Steel.
"Stephen's broad experiences across multiple facets of business, strategic mindset, financial acumen, communicative and collaborative style, and focus on utilization of cutting edge technologies, position him well for continued success in his new role," said Craft O'Neal, Chairman and CEO of O'Neal Industries.
Tom Kennard is a graduate of Georgetown College with a degree in accounting. He began his career with General Electric Aircraft Engine as head of international procurement. In 1993, he founded Aerospace International Materials (AIM), a global specialty materials distribution and manufacturing company geared to aerospace and power generation.
In November 2006, O'Neal Industries acquired AIM and in 2008, Kennard became president of the newly formed United Performance Metals, a merger of AIM and Ferguson Metals. In 2017, he led the consolidation and integration of O'Neal Industries' companies Aerodyne Alloys, Plus Ten Stainless, and Vulcanium Metals into United Performance Metals.
"Tom's experience in running and growing businesses, strategic mindset, commercial focus, knowledge of the specialty metals supply chain, and communicative and collaborative style, position him well for continued success in his new role", said Craft O'Neal.
____________________________
O'Neal Industries (ONI) is the nation's largest family-owned network of metals service centers and component and tube manufacturing businesses. Composed of eight leading brands and generating sales of $2.4 billion in 2019, ONI is based in Birmingham, Alabama, and has more than 70 specialized facilities throughout North America, Europe, and Asia. For more information, visit onealind.com.