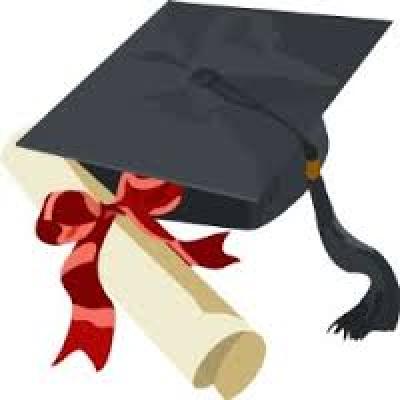 Shown first is UPM Vice President of Strategy and Marketing, Scott Fasse's daughter, Samantha Fasse. Samantha graduated this year from Lakota West High School in West Chester, Ohio.  Samantha is a member of the International Thespian's Society and served on crew for many of Lakota West Theater's productions. She has been involved with 1Mission to help families in South America her senior year. Samantha will be attending Northern Kentucky University in the fall for Graphic Design Communications.
Shown second is UPM Marketing Communications Specialist, Kris White's daughter, Maria White.  Maria also graduated from Lakota West High School in West Chester, Ohio. Maria was involved in many theatre productions at Lakota West, and held the lead role of Desdemona in Othello.  Maria was a member of the Fellowship of Christian Athletes, the Environmental Club and German Club.  Maria will be attending the University of Alabama in the fall, majoring in English.
Shown third is UPM IT Programmer, Karla Ronneberg's daughter, Scheherazade Ali.  Scheri graduated from Eastwick College in New Jersey on May 19th of this year for Vascular Sonography and Medical Assistance. Scheri also is a Registered Medical Assistant (RMA). She also previously attended Ohio State University, and was a 2009 graduate in Criminal Justice.
Shown fourth is UPM Marketing Coordinator Jody Seither's son, Nick Seither.  Nick graduated from Georgetown College in Georgetown, Kentucky with a B.A. in Communication and Media Studies.  Nick's passion was playing football for the Georgetown Tigers and pursuing a position in the NFL.  After four great seasons and a role as team captain, Nick participated in the Cincinnati Bengals Pro Day, Arizona Cardinals Rookie Camp enjoyed a personal workout with the Indianapolis Colts.  Nick will spend the coming year as strength training and defensive line assistant his alma mater.
Shown fifth is another Seither family member, Jarrod Seither.  Jarrod graduated from Fortis College in Cincinnati, Ohio with a degree in Welding Technology.  Jarrod's passion for welding was spurred on by the love of his race car.  He has been very hands on in the remodel of his car, including creating the roll cage using his own welder.  His other interests include gun collecting and duck hunting. 
Shown sixth is Plus Ten Stainless & Aluminum Field Rep, Eric Paulsen's daughter, Chloe Lorraine Paulsen. Chloe graduated from Milpitas High School in Milpitas, California. Chloe was awarded the Maroon cord for 150+ community service hours and was involved in Link Crew to connect incoming freshmen and Freshmen Club. Chloe was also active at a local church as a volunteer youth leader for junior high school students, and went on high school mission trips to Guatemala. She played in JV & Varsity Volleyball and took four college credit electives as well. Chloe will be attending Ohlone College in Freemont, CA in the fall, and she will be studying Sociology.
---
Posted August 18, 2015
Return to Blog