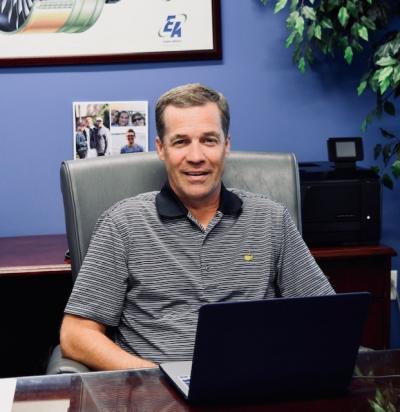 Peter Neuberger will officially assume his role as President and Chief Executive Officer of United Performance Metals on October 1, 2020.  Peter joins the UPM leadership team following the promotion of former UPM President and CEO, Tom Kennard, to Executive Vice President for O'Neal Industries, the parent company of UPM.
Peter had previously held the position of President at G&L Tube, a North American manufacturer of small diameter, thin wall tubing.  G&L is also an affiliate of O'Neal Industries. 
"I have a tremendous amount of respect for the people and culture at UPM, and I am humbled to be joining such a successful company," remarked Neuberger.  "UPM's dedication to their vendors and customers and the work they have done to foster these relationships is inspiring.  I look forward to building upon this strong foundation and seeking out new opportunities as we move forward together."
Originally from Vermont, Peter and his family have lived in Colorado since 1995.  With his two children in college, Peter and his wife are looking forward to exploring Ohio, where UPM is headquartered.  Here's hoping they become fans of Opening Day baseball and Cincinnati Chili! Welcome to UPM.
---
Posted October 01, 2020
Return to Blog