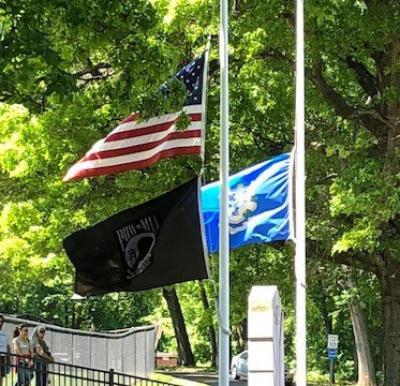 Towns and cities across our nation celebrated Memorial Day by honoring the men and women who made the ultimate sacrifice for our freedom.
One such celebration included a parade in South Windsor, Connecticut where UPM's own Jeff Adams participated as a very special chauffer.  Driving his 1923 Ford Model T Runabout, Jeff had the privilege of transporting James H. Throwe, an 89-year-old veteran of the U.S. armed forces, through the parade route. 
Mr. Throwe, a local South Windsor resident, retired attorney and former mayor of South Windsor, dedicated more than 60 years of his life in service to our country.  His military resume includes the positions of Sargent Major, Major General and Assistant Division Commander of the 26th Yankee Infantry, and he was inducted into the Connecticut Veterans Hall of Fame Class of 2012.
Jeff Adams is pictured below driving Mr. Throwe along the parade route, which happened to pass directly in front of the UPM Connecticut branch.  Jeff's Model T Runabout has been in his family for 96 years, passed down through 4 generations and lovingly restored to full working condition. 
"It was incredible to see so many South Windsor residents waving to him and call his name during the parade route," said Jeff, after the parade had ended. He added, "It was truly an honor and a privilege to chauffer Mr. Throwe in the Adams Family Model T.  Through our conversations, I was able to learn about his amazing life and his tremendous dedication to our country."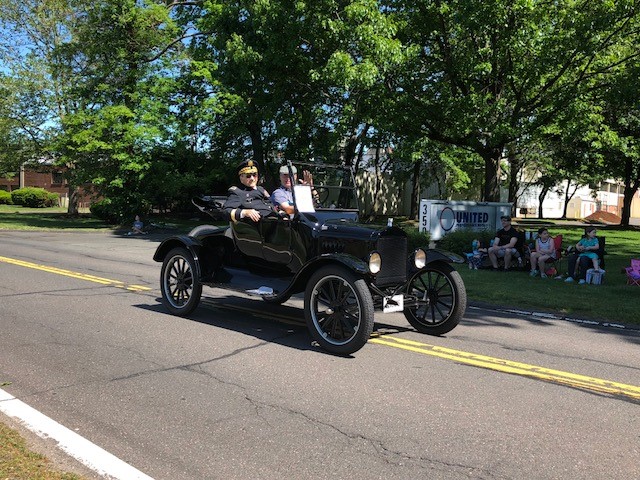 ---
Posted May 28, 2019
Return to Blog