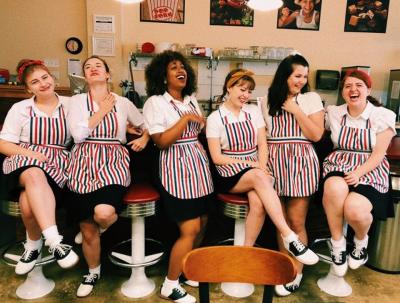 Jamie Binegar, a former UPM employee, has made an extraordinary career and life change in the past couple months. She has left behind her Sales position at UPM Cincinnati to pursue her passion for music, a passion that started when she was young and only grew throughout her high school and college years. Jamie is now performing at The Music Man Singing Ice Cream Shoppe in Seaside Heights, New Jersey. The Music Man mimics a vaudeville style Cabaret, incorporating Broadway music, audience participation, and family entertainment into one fantastic experience. Fortunately, Jamie kindly took time to answer some questions regarding this exciting new chapter in her life. The passion Jamie has for her work is evident in her answers below.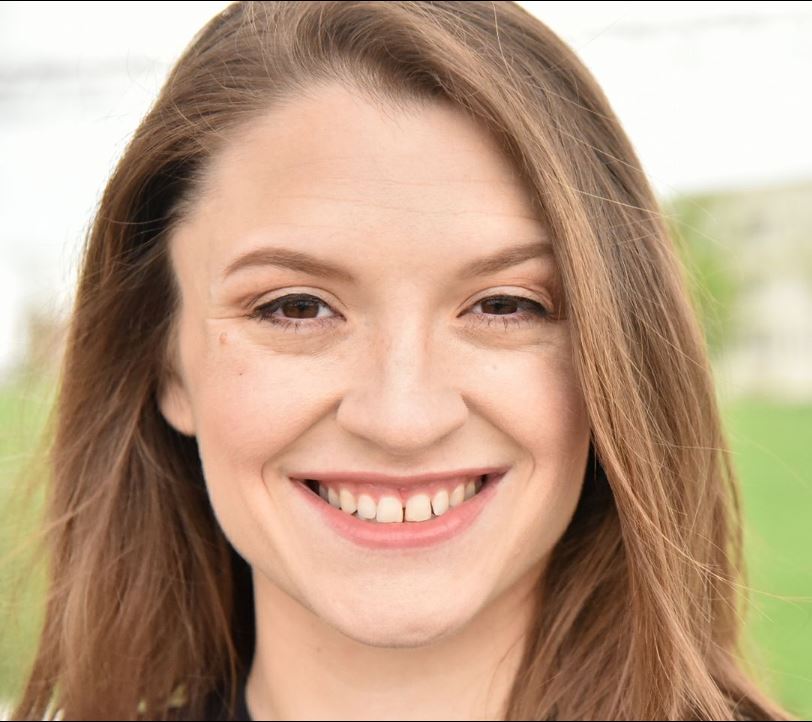 How long did you work for UPM before getting the gig in NJ?
I started as an intern for UPM in between college years and moved into a full-time position in 2012. In total, I worked at UPM for 6 years.
What was your major at Lee University?
My major was Vocal Performance with a Church Music emphasis at Lee.
Did you participate in musical theater while you were attending Lee University? If so, what was your favorite show you took part in?
I didn't do theater at Lee - they didn't have many musicals while I attended. I did take part in community shows after college, from 2017-2018. My favorite show during that time was Legally Blonde, where I played the role of Enid.  It was put on by the Greater Hamilton Civic Theater. 
Were there any particular challenges to moving that stand out to you?
Moving wasn't all that bad, since it isn't the first time I've been a long way from home. It took a minute to readjust to living with eight other people, rather than one, but we got there!
Do you feel as if your experience at UPM helped you in any certain way to prepare for the new working environment in NJ?
My experience at UPM certainly helps me here in New Jersey. I'm one of the few castmates who have worked a full-time job - many of them are still in school - so I have a unique perspective. I've adopted the role of a manager in our location, and I feel that my experience at UPM handling accounts and communicating with customers helps me work with my cast here. My time at UPM also prepared me to encourage and maintain a welcoming work environment here.  The positive culture at United Performance Metals was such a great example to follow, so I keep what I learned there in the back of my mind all the time. 
Do you think/hope this gig is long term or short term?
The gig itself is contracted, so we end early September. However, it gives me plenty of experience and confidence in performing, and it puts me in a great area to audition for shows in the city. Returning performers are always welcome at the Music Man! 
What is your favorite moment of the show you are currently performing at The Music Man?
It's hard to pick a favorite moment.  Each show is so unique because we cater to our audience at each turnover. I really enjoy bringing people up to dance while I sing Dancing Queen - especially little kids! I also love picking on dad's with Heartbreaker by Pat Benatar. Kids love it when you embarrass their dad! But what I truly enjoy are our group numbers, especially Best Day Ever from SpongeBob the Musical. I love my castmates, and I feel like singing with them makes every show special. 
In general, what drives your passion for musical theater and performing?
I've loved music since I was young, and that was largely encouraged by my parents.  From Heart to ABBA to the Jackson Five, my parents introduced me to all kinds of music. Music and theater are incredible community builders.  I make a new small family with every show I do. Seeing people enjoy our performances is amazing, because we put so much heart into every song. I love when people enjoy watching what I enjoy performing!
Jamie's excitement and love for performance is contagious. We truly hope her dedication to chasing her dream will take her far in her career.  UPM wishes her only the best in her future endeavors. We're rooting for you, Jamie!
---
Posted August 10, 2018
Return to Blog