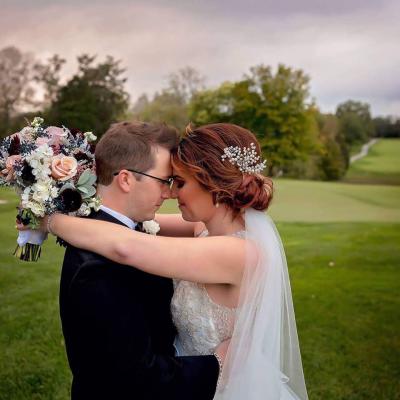 United Performance Metals has been full of warm and fuzzy thoughts recently as several staff members took the leap into wedded bliss. 
Lauren Trebbien, Human Resources Coordinator, wed John Williams in a ceremony at the Cooper Creek Event Center in Blue Ash, Ohio.  The couple met in college, 5 years ago, and made it official on October 20, which happened to fall on Sweetest Day. At the reception, the couple danced to Josh Turner's Soulmate.  As mentioned in the song, Lauren knew they "would be together until the end of time," when John offered to do the dishes after every dinner Lauren made him.  Aww…Sweet love!
Katie Clark, Buyer/Planner, and Adam Bland, Application Specialist, are both staff members at UPM.  While each spent time working late in the office, they began to wonder who else was typing away at their computer into the evening hours.  Friendship blossomed into love, and as they say, the rest is history!  The ceremony was held at Pyramid Hill Sculpture Park in Hamilton, Ohio on September 1st.
A family friend sang Eric Clapton's Wonderful Tonight as the newlyweds shared their first dance as husband and wife. 
We couldn't be happier for these two couples.  Who thinks love in the air makes everything a bit more joyful at the office?  At United Performance Metals, we say, "I do!"
---
Posted November 08, 2018
Return to Blog