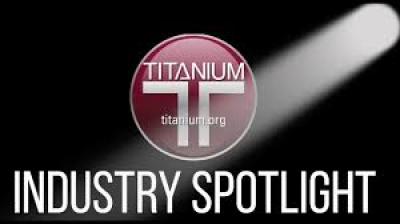 United Performance Metals had the opportunity to work with the International Titanium Association to produce a new company video.  It provides an inside look at UPM as narrated by Curt Gillingham, Director of Sales; Jerry St. Clair, Director of Product Management; and Jeff Hopper, Chicago Operations Lead.  These gentlemen offer a meaningful exploration of UPM, walking through the company genesis, our locations, the industries we serve, and the breadth of products and services we offer.  
Through their narrative and the on-site video footage from our Chicago and Cincinnati service centers, the UPM narrators explain that "Quality Solutions. Trusted Partners." is more than just a tagline; it's who we are.  We're very proud of our team and the work they do to uphold this objective.  
As a member of the International Titanium Association, we are honored to be part of the "Industry Spotlight" video series from ITA.  United Performance Metals' video will be featured between general sessions at the ITA conference in Mobile, Alabama this September.
The video is also available for viewing on the company website www.upmet.com. Look for it under the media tab within our list of videos. 
You can watch all videos produced by UPM on our YouTube channel as well.  https://www.youtube.com/user/upmetals
---
Posted October 01, 2019
Return to Blog