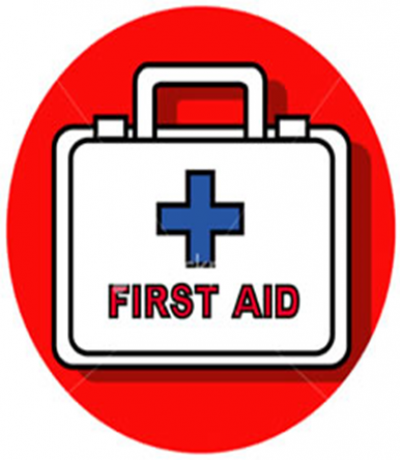 There will be occasions when colleagues or customers may suffer injuries or be taken ill. When this happens it is important that they receive immediate attention and in serious cases that the emergency services are called promptly.  When an accident happens, a first aid program that meets the requirements of the law and is tailored to the type and size of the workplace can literally make the difference between life and death, or between recovery and permanent disablement.
Supervisors should have information readily available that list emergency contacts in case of a serious injury.  The emergency notice should state the phone numbers of the closest ambulance service, fire/rescue unit, police station, and hospital.  The amount of time it takes to look up one of these important numbers can make a big difference to a seriously injured person. 
The location of first aid equipment and rescue equipment should also be posted prominently.  First aid equipment and supplies should be stored where they can be reached quickly and easily in case of an accident.  These supplies should be inspected frequently, making sure they are kept in sanitary and usable condition and re-stocked after use. 
Please take a moment and familiarize yourself with where the nearest first aid station is to your work area. 
---
Posted July 11, 2017
Return to Blog