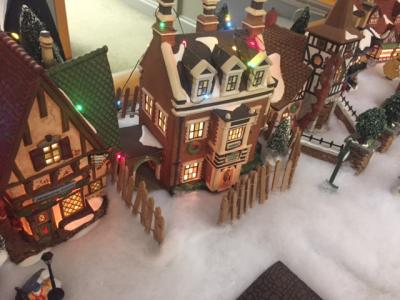 During the Christmas season, we often find ourselves reflecting on holidays from the past, sharing special memories, favorite recipes and tried and true family traditions.  Many of us take what in the big scheme of things is a rather unusual amount of time transforming our homes into mini Christmas villages.  We decorate our mailbox and our front porch, transform our mantel, our staircase, and our tabletops with candles, figurines, photographs and maybe even an elf. 
Some traditions include taking time to light a special candle each night.  Others involve reading a story together as a family.  Then there are those of us who collect that very special item each year, to add to our growing ensemble of holiday delights. 
This season, employees in our Connecticut branch have been treated with a display of buildings from Department 56 Dicken's Village.  Michele LaMadeleine has graciously shared over twenty pieces from her collection to brighten up the office.  It's been a delightful treat to glance at the tiny storefronts and homes lit up along the corridor.  Staff members stop to look at the carriages and the carousel and even the tiny foot soldiers that seem to march through the snow along a cobblestone path. 
Michele's collection is rich with special personal milestones.  When she graduated from high school, her parents gave her the school house. For her twenty-first birthday, she received a pub.  As a wedding gift, they gave her a church, and the list goes on.  Today, Michele has so many items in her Dicken's Village, she barely has enough room to display them.  Lucky for us, we have plenty!  We're so grateful Michele shared her collection, and allowed us to experience a little office holiday transformation.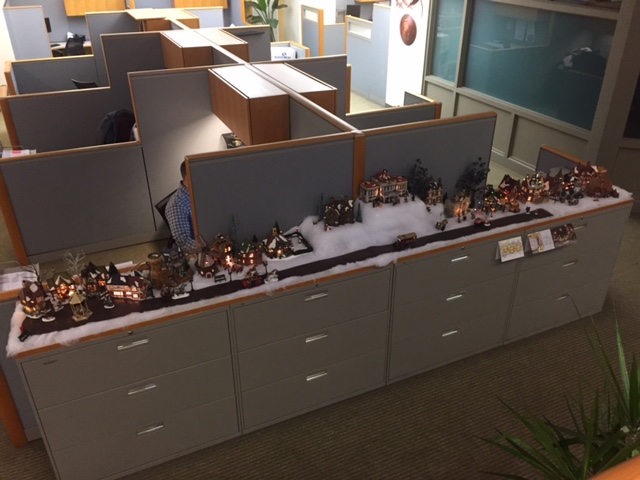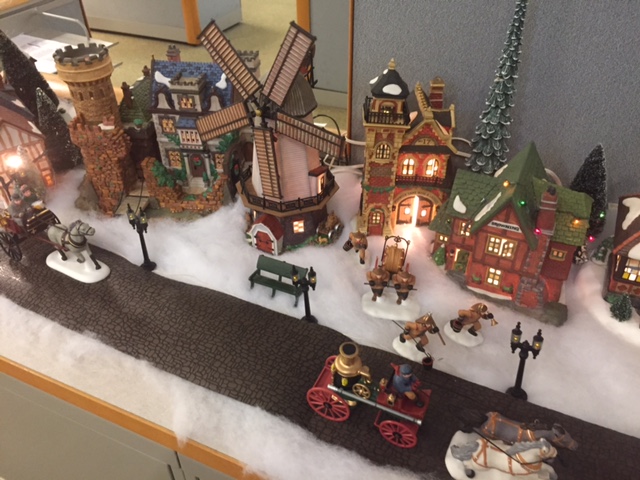 ---
Posted December 12, 2017
Return to Blog